Company Information
With over two decades of experience behind us, Suzy Cue is the region's foremost provider of Television and Conference prompting services. Innovative technology, efficiency, personalized service – and competitive rates – has made us the first choice for local and multi-national corporations.
Suzy Cue is now managed by Greg Kay a veteran News and Current Affairs cameraman with over thirty year experience in the television industry. Suzy Cue is undergoing a major equipment upgrade to suit the needs of the ever expanding requirements for smaller and lighter autocue systems for use with the newer HDTV cameras.
Click on a subheading above to find out more about the specific autocue services we provide. Also follow the links above for more details about the company, bookings and for answers to frequently asked questions.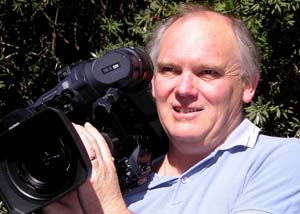 Greg Kay - Managing Director